Cirilli Associates, Inc. Offers Engineering and Management Consulting and Training Services to Industrial, Commercial, Municipal, Institutional, Residential and Private Clients
Engineering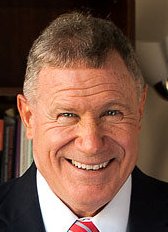 Nick Cirilli's forty years of industrial and municipal experience allow him to specialize in small to mid-size projects serving the oil industry, municipalities, institutions, and private sectors.
Our staff of registered and certified professionals successfully solves a full range of industrial, municipal, institutional and private client challenges that are prevalent in today's rapidly changing global climate.
Our sister company—Yerkes Associates, Inc.—offers added capability in field surveying and larger subdivisions as well as land development projects, building code plan reviews and inspections, and the full range of other municipal services.
Cirilli Associates, Inc. offers on-site training tailored to meet your specific requirements for managers, supervisors and craft personnel. Cirilli's strong desire to teach and coach led him to create a management & consulting department utilizing his experiences as a provider of engineering services. Clients range from oil refineries, chemical companies, municipalities, school districts, sewer and water authorities and the private sector.
The first responsibility of a leader is to define reality. The last is to say thank you. In between, the leader is a servant.